Mansfield Children's Center

Our heated in-ground custom designed pool of 25 x 40 feet is half 3 feet deep and gradually slopes to 6 feet at its deepest point. Its size and shape supports appropriate learning goals for our youngest preschoolers to our school agers.
Lessons are taught in small classes in order to provide each child with individual support and guidance. Safety, swim, and water play skills are learned through age appropriate songs, games, or challenges.
Enrollment is open to children who are age 2.9 years and fully toilet trained to age 14. We offer two sessions during the months of July and August, each of which lasts 4 weeks and includes two 40-minute lessons per week.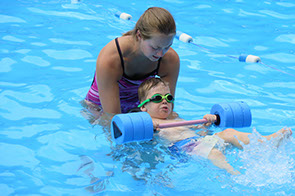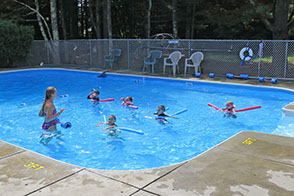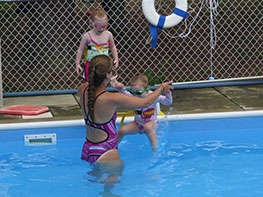 Swimming Lessons are open to all families in the community. Your child need not be enrolled in one of our Center's other programs in order to participate.
Hannah, will be returning for her 2nd summer as our swim instructor, previously she has worked in our School Age summer program and as a float for all age groups. As a child, Hannah learned to swim in our pool and attended MCC's programs until middle school. She will be entering her senior year at UMass Dartmouth where she is majoring in mathematics and psychology and is a pitcher for the varsity softball team.
Contact Shirley about Enrollment:
(508) 399-4111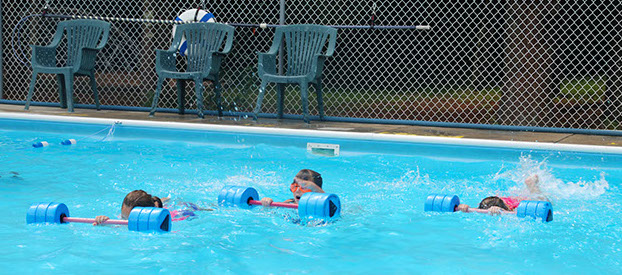 508-339-4111
1100 School St.
Mansfield, MA 02048