Mansfield Children's Center

Our staff of 35 professionals includes our directors, mentors, teachers, and office personnel. Much of our staff has been with us from 5-30 years. Through our team-teaching model, our experienced teachers offer support and camaraderie. We look for energized people to help grow our curriculum and offer their own creative skills. MCC is an Equal Opportunity Employer.
If you are interested in and excited by our curriculum and programs, contact Betsey to inquire about our current open positions.
Contact Betsey for positions currently open:
(508) 339-9211
Current Open Positions
Toddler or Preschool Teacher
EEC qualified toddler or preschool teacher or aide. Work full time or afternoons, 12:00 - 5:30, Monday through Friday. Implement curriculum programs in Natural Science, Group Games, Social/Emotional Independence, Problem Solving, and Creative Arts. Variety of classroom space. Excellent program, individualized mentoring support and resources. Competitive salary.
"It has been an honor to work with so many talented teachers and administrators. There are many daycares out there, but very few quality ones. MCC is a rare gem. I have learned so much here, as both a parent and an educator." -Bethany Mikulis, Teacher
As a member of our teaching team you will find:
• A competitive rate of pay, benefits, and an excellent bonus system.
• A caring and supportive supervisory and administrative team committed to each staff member's growth and well-being.
• A curriculum that aids in your development as a teacher by guiding you step-by-step through your day.
• Curriculum flexibility to incorporate your own interests and talents as a teacher.
• An environment designed to stimulate and enhance creative, mutually supportive problem-solving.
• A physical and social environment that makes teaching fun as well as rewarding.
• Training through our Mentoring Programs that provides direction, support, encouragement and purpose to your work with
young children.
• A highly innovative and effective Independence Program for our children's social and emotional development.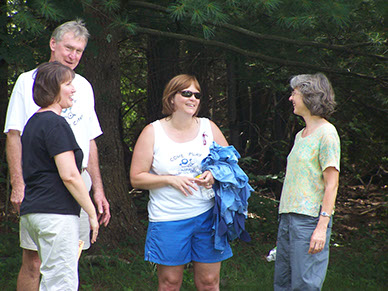 508-339-4111
1100 School St.
Mansfield, MA 02048